BSB50820 Diploma of Project Management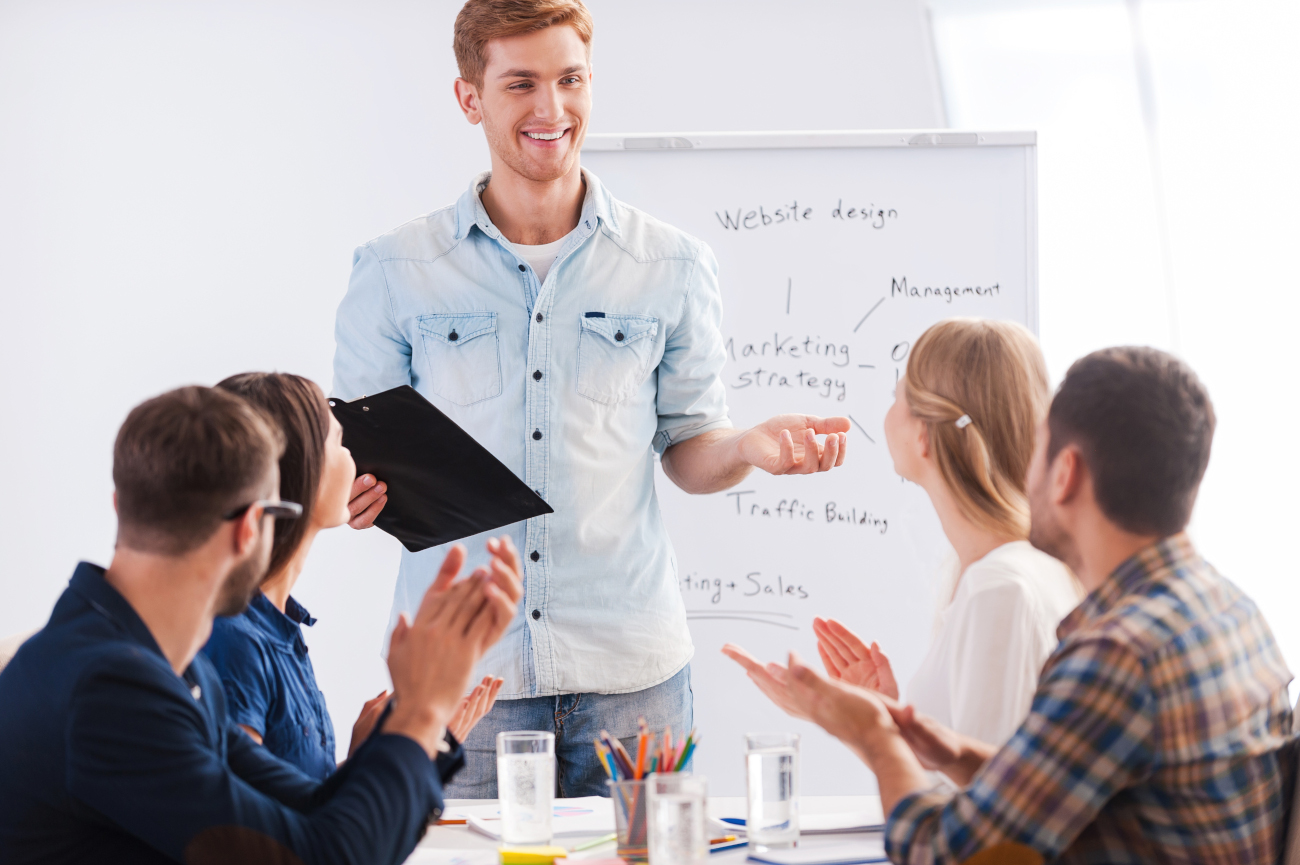 BSB50820 Diploma of Project Management | CRICOS Code 105642D
Course Overview
This course is designed to provide learners with the skills and knowledge to:
Manage a project's scope
Ensure quality and timeline parameters of a project are monitored and met
Ensure that resourcing requirements, financial and human capital, for a project at the planning and execution stage of a project are considered and accurately estimated
Identify and have in place mitigation strategies for all project related risks
Lead, motivate and manage project team members
Be 18 years old or over.
Students who intend to enrol in this course must prove their satisfactory completion of Australian Year 12 or international equivalent, or a minimum 2 years industry experience in related fields.
Students must have good communication skills. Candidates whose English is not their first language are required to prove their English language skills which is equivalent to an upper- intermediate level (IELTS 5.5).
Upon successful completion of this qualification, learners can apply to enrol in an Advanced Diploma course at a vocational education provider or an undergraduate course at a higher education provider. Credit points for previous vocational education studies may be awarded, however this is at the discretion of the higher education provider.
Job roles and titles vary across different industry sectors. Possible job titles relevant to this qualification include:
Project contract manager
Project leader/team leader
General Project manager
This program (BSB50820 Diploma of Project Management) is delivered in a classroom-based environment with face to face delivery. The mode of training is highly practical with a combination of practical projects and tasks with a simulated workplace, tutorials and group activities.
Type of Assessments
Learners will be assessed through demonstration in some units; the trainer/assessor will observe learners communicating, interacting, planning, and co-ordinating with each other. This will help them build skills, knowledge and attitude and to successfully communicate.
Questioning/Tests/Examination
Learners will be assessed through questioning and testing in some units. The goal here is to identify the learner's underpinning knowledge. Learners will be assessed with a formative exam. The exam may consist of several types of questions, these include; multi-choice, short answer, and listings.
Learners will be assessed through role play assessment activity in some units. In role play activity, participants adopt and act out the role of characters, or parts that may have personalities, motivations, and backgrounds different from their own.
Learners will be assessed through fault finding methods in some units. Fault finding is like validating/moderating or testing different training materials or any other resource (a technical story versus a set of diagnostic heuristics). During the training session, fault-finding is to be applied and measured before and after the delivery of the training material. The latter test involved 'old' faults and 'new' faults from the same and different categories to those encountered during training.
Written Report and Project
Learners will be assessed through written reports in some units. The goal is to ensure the learner possesses the tools for using technical skills in writing and drafting professional workplace reports. Learners will be assessed through projects. Projects will focus on particular aspects or topics undertaken over the duration allocated for the delivery of the units. The project activities reflect authentic workplace techniques and processes.  The project will require the collection of information and the presentation of outcomes.
Learners will be assessed on in-class presentations.  The presentations will be developed by the learner and presented to their peer group and, where possible, people from the industry.  The presentations are conducted in a similar manner to a workplace presentation.
Core Units
| | |
| --- | --- |
| BSBPMG530 | Manage project scope |
| BSBPMG531 | Manage project time |
| BSBPMG532 | Manage project quality |
| BSBPMG533 | Manage project cost |
| BSBPMG534 | Manage project human resources |
| BSBPMG535 | Manage project information and communication |
| BSBPMG536 | Manage project risk |
| BSBPMG540 | Manage project integration |
Elective Units
| | |
| --- | --- |
| BSBPEF501 | Manage personal and professional development |
| BSBTWK502 | Manage team effectiveness |
| BSBLDR522 | Manage people performance |
| BSBTWK503 | Manage meetings |